FOSTER CARE, ADOPTION, KINSHIP AND FICTIVE KINSHIP ADOPTION
Monarch Family Services strives to seek stable, loving, and nurturing forever homes for every child eligible for kinship, fictive kinship, unrelated adoption or foster to adopt. It is the agency's goal to support and facilitate a positive experience for the prospective parent or parents. We offer a full range of services including:
Supportive file development process
Required Foster/Adoptive Parent Training (office, video conferencing, or home-based). Our office is centrally located. Trainings are offered weekly and at convenient hours to accommodate prospective foster/adoptive parents' schedule.
Internal Home Study Service
Behavior Health Services for all family members (psychological evaluation, individual therapy, family therapy, and/or couple's therapy)
Home Monitoring Process
Intensive Case Management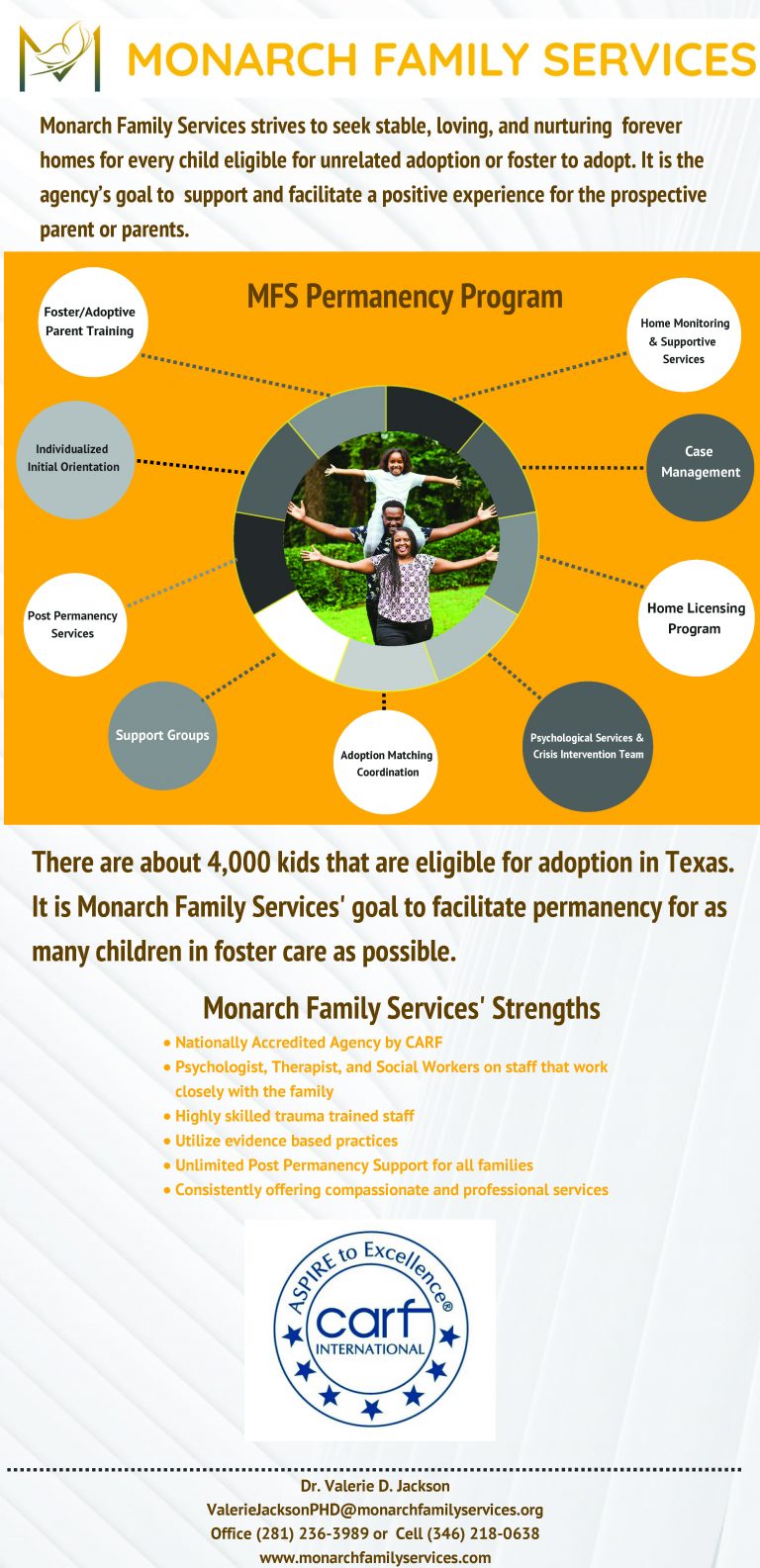 Monarch Family Services compassionately and professionally delivers services to improve the lives of children and to strengthen families. Our agency is family-focused because we recognize every child and family has a unique path toward healing. MFS provides integrated and comprehensive services across family service spectrum.
Read More »
Dr. Jackson gives an amazing overview of Monarch Family Services.
Read More »
Foster Care and Adoption
in the State of Texas
Read More »
Monarch Family Services is a 501(c)(3) non-profit organization. All donations are tax-deductible.